All the adversity I've had in my life, all my troubles and obstacles, have strengthened me… You may not realize it when it happens, but a kick in the teeth may be the best thing in the world for you.
~Walt Disney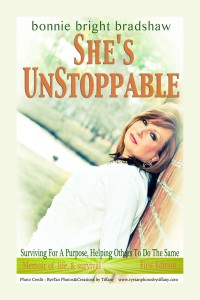 It's said find what you love and make a living at it. Well, I've done just that. I have been helping people since I was little sort out, find out, and reach out to their full potential. When we are born we don't have a spirit of fear that is a learned behavior. As we grow we are either encouraged to achieve our fullest potential or we are put down, let down and discouraged to achieve our hearts desires. What we internally accept as LIFE is how we see our future.  This captures our thoughts and hearts of everything we do.  I work with individuals, schools, businesses, churches, organizations and more to find out what is holding back individuals, employees and groups to perform, achieve and create all they are capable of doing.
As a Transformational Speaker, my goal is to uplift, encourage and show vital ways of moving past the hold up and into the power of ability.
Life isn't easy all the time. Everyone will deal with personal struggles.  This is why  I am here to share my story and to tell you that there is hope and real joy in life.. My goal is to show people that their circumstances do not define them to help people change their lives/thinking patterns to see that their lives can truly change. The obstacles and challenges that you face every day are not there to stop you from succeeding. Motivation comes from within, it is my job to help you recognition that motivation and to be a mentor to you as you learn to utilize that motivation. Anyone can change their lives, but first they must believe in themselves. Lack of self-esteem and fear of failure hits every aspect of our lives marriage relationships, parenting, the workplace, socializing, it can lead to substance abuse and addictions of many kinds. I help people see the HOW in restructuring their way of thinking and feeling so they can redesign the life they deserve to live. Do not let the doubts of others or past failures deter you from accomplishing goals. Life is not just about the finish line but the journey it takes to get there.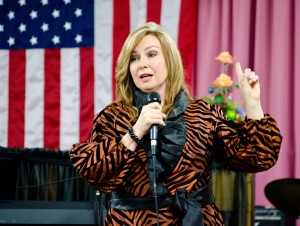 There is joy everywhere, the workplace, school, college, church, and just being alone. Whatever the obstacle there is a solution. A good attitude brings good results. In life it's all in how you handle every detail.
When speaking to the ladies at Embraced By Grace 2016, It was time for them to hear their worth. Time to get up and step out on the abilities they were created with and the dreams to come alive they felt calling them daily. I showed them how and they walked away with their Soul Goal Vision Boards to remind them of who they are and where they want to go. This was an exciting time and I look forward to next years event as I too have been asked back as the Keynote Speaker.