"The two most important days in your life are the day you are born and the day you find out why."
– Mark Twain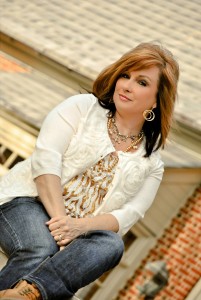 Bonnie Bradshaw loves her life as a Transformational Speaker, Author, Radio Host and Coach and is passionate about empowering people so they feel capable to have all that life has to offer and also proud of who they are, excited about where they can go and are inspired to live their dreams.
Bonnie understands how having a dream can give a woman the courage necessary to make significant changes in her life, even when circumstances are extremely tough.  As a child, Bonnie saw everything from prostitution to physical and emotional abuse in her community, and she became determined to have a better life for herself.  Her unique personal experience enabled her to not only have the strength and conviction to create a life of power and joy, she realized that her mission was to encourage other women to do the same.
As a Certified Professional Life Coach, Bonnie believes that everyone has a dream inside that can be turned into a reality, and she shows her clients how to unlock that dream by unleashing their inner creativity so they no longer struggle with everyday life.  Her journey of walking her own path as an "at risk" youth gives her the insight that her clients need to realize they don't have to continue to live lives that are less than fulfilling and joyful.
Clients who work with Bonnie say they experience a renewed sense of self-esteem, feel inspired and motivated to overcome their adversities and are able to recapture the hope of creating a better life for themselves.
Bonnie teaches and facilitates workshops for all ages around the country and has an international coaching clientele.  She is the Founder of Mema's Mission, a work for children in foster care, and the Creator of The Power of Youth Workshops, which focuses on Entrepreneurship.  She also has her own Blog Talk Radio show and is the author of the forthcoming book.
Bonnie also enjoys uniting couples in Holy Matrimony. Bonnie has always loved weddings more than all the beauty flowing through each one, it's the meaning of the couples love that captures Bonnie's heart. One of the most important things a couple can do before the wedding is attending a marriage class to work out the kinks couples normally do not think of. After the couple becomes engaged it is a good idea to attend Bonnie's Marriage class six months prier to the wedding. Contact Bonnie for times and date of the workshops.
KEYNOTE SPEAKER, AUTHOR, RENOWNED PROBLEM SOLVER
JOIN BONNIE EVERY THURSDAY EVENING FROM 7-8PM ON HER RADIO SHOW "REAL TALK WITH BONNIE AND TRICIA" BASED OUT OF SUFFOLK, VA. BONNIE'S GUEST ARE EXPERTS IN THEIR FIELDS. OUR RADIO SHOW COVERS EVERYTHING FROM MENTAL HEALTH, RELATIONSHIPS, PARENTING, KIDS, SCHOOL, MID LIFE ISSUES, VACATIONS, ORGANIZATION, CAREER, AND MORE. CHECK OUT THE BLOG AREA FOR MORE INFORMATION ON THE TOPIC OF THE WEEK AND WHERE TO CONNECT. RIGHT NOW WE ARE SETTING UP OUR OWN STATION, KEEP UP WITH US BY CHECKING BACK SOON. YOU MAY ALSO CHECK US OUT AT FB.COM/BONNIESBRADSHAW 
Bonnie's Coaching Specialties
Getting Your Life Back On Track
For more information about Bonnie or to contact her for speaking engagements, please visit www.BonnieBradshawSpeaks.com