Do not live in the Tidewater Virginia area?
No problem. I do most of my coaching over the phone or Skype.
Please contact me to schedule a time that works for you!
Packages That Can Make the Difference
I do not believe that things happen by chance.
I believe that if you are here it is for a purpose, an important purpose for a life changing event to take place NOW.
So please keep reading and let's begin your personal journey down the golden road to victory.
Sometimes things just do not "feel right" anymore, maybe where you are at in your life is not a good fit for you. Maybe you are looking for a better way to live, work, or just a way to give back to the work. You're ready for new challenges, boredom is taking over your life and you want to add some adventure. Could you be ready to start down a new path or maybe even start completely over… a fresh new start.
Here's Bonnie! (Nice to meet you)
As your coach, I serve as your ally, your devil's advocate, your teacher, your mentor, and the occasional stand in for the issue you are trying to address.
I love helping women figure out their personal answers to life's big challenges!
And if I do say so myself, I am quite the expert at it.
So, how does this whole thing work, you may be asking?
First, I ask you tons of questions. Ideally these questions should be really hard to answer, this will mean we are on the right track for success.
We dig into your present, and imagine your future. I ask you to do things that are uncomfortable, but only to help you grow and change. We discover beliefs you may not know you have about yourself and the world around you, and then you get to test them out and experiment with new behaviors. You set your own standards and goals, and I challenge you to be accountable, not only to yourself, but to me as well.
And through it all, you discover your present, develop your obstacles and find answers, gain tools to help you leap over obstacles, and find your fresh brand new journey ahead.
Coaching Options:
The One Hour (Discovery) $197
This includes one topic, one hour, brainstorming and precision questioning.
You walk away with renewed understanding, a load of ideas, and several action steps to take that will begin to make a change in your life.
Classic Coaching $397 per month
This includes one-on-one coaching, covering areas of life that you feel important and appropriate. This is the perfect option for you if you desire to make some kind of significant change in your life or work whether you know what you are heading for and just need consistency and structure, or if you need help digging in and figuring out your goals. I help make it happen!
The best results can take at least three months, please be prepared to commit yourself to the coaching process.
Monthly Coaching includes:
Four 45 minute individual coaching sessions per month, these are completed around your schedule and can be done in person or by phone.
Phone and or email support between sessions, if needed.
*Optional MP-3 recordings of all sessions if conducted by phone
The Gift Certificate
If you would like the benefit of working with a coach, and can't commit to a regular schedule, this is a great option for you. Purchase coaching sessions as certificates and use them as you wish–one at a time, or you can combine several sessions into one mega-session
Five 45-minute sessions $697
The Ultimate Parties
Each party will be 90 minutes in length.
Hostess: FREE!
Guests: $50 per person
Please Note: To create a good sharing atmosphere, I suggest no less than 4 guests and no more than 10.
She worked with me helping to get me into a program that taught me other things I needed to know about being a man. Now, I am married, have a child in that order. Have my GED and try everyday to be the husband my wife should have and the father to my daughter that I never had. A role model, wow never thought I could say that about myself. I am a role model to my daughter because of Bonnie Bradshaw.
Former Foster Child
Find out more about our process:
Email or phone us for your introductory consultation session.
Get started with new hope and a better stronger relationship!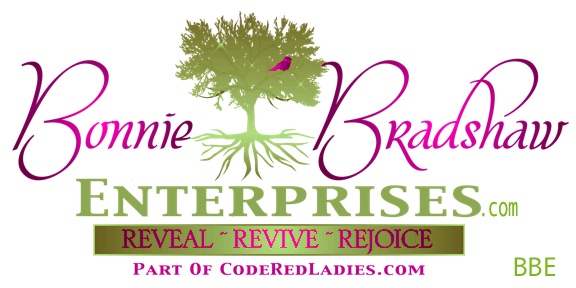 Join us, now, on the relationship quest of a lifetime!
Proven results for all ages.